well established and here for you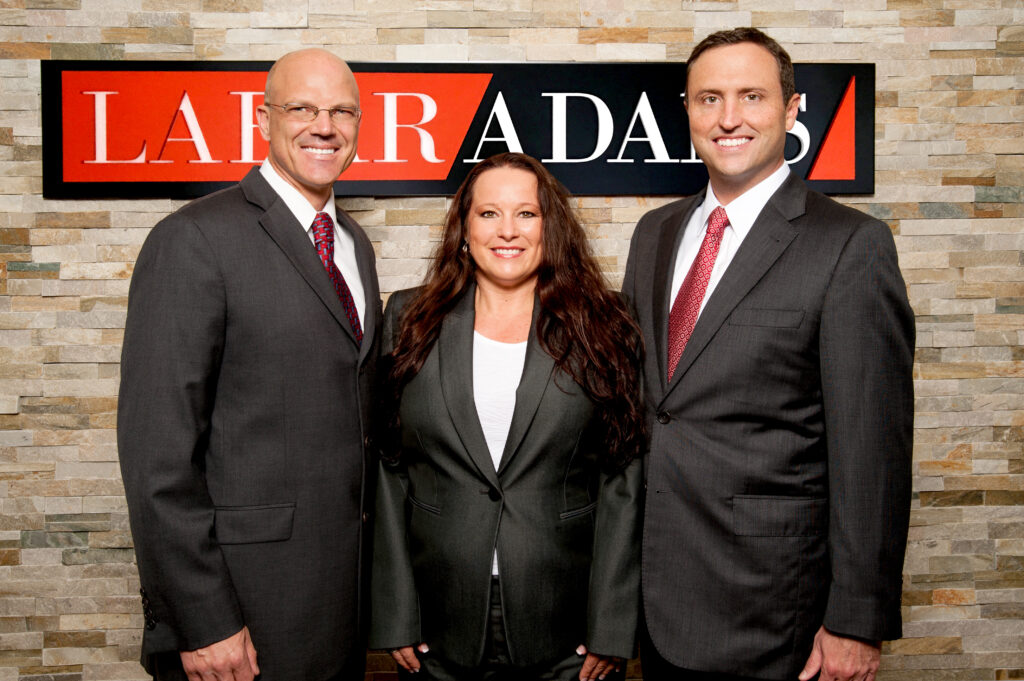 The law firm of LaBar & Adams, P.A. was founded with the belief that practicing law is a privilege. As such, our mission is to improve the lives of our clients by helping them achieve their goals. No case is too large or too small — our goal is to improve the community in which we live, one client at a time.
Our attorneys will work with you to protect your rights, to redirect your life, and to help you change your future. We take great pride in offering a high level of client service. We are accessible and will make time to answer questions you may have about your case. We know you do not want to listen to complicated legal jargon. As such, our lawyers will give you the information you need about your case in plain English.
If you are dealing with a legal matter that could significantly impact your future, you could benefit from the knowledgeable advice of an attorney. Ryan LaBar and Scott C. Adams of LaBar & Adams, P.A. represent clients throughout central Florida in the areas of employment law and personal injury.
When you or a loved one has been injured or wrongfully terminated in Orange County, Seminole County or central Florida, the first person you should contact is one of the attorneys of LaBar & Adams. P.A. by calling 407-835-8968.
"The best representation I ever had through out the years. Very upfront with what to expect and not to expect. Hopefully I will not need your service again, but if there is ever a need.. You are on my speed-dial Scott!! You and your staff are true professionals! Thanks Again!"
Dennis
Avvo.com
"I contacted him concerning an accident my husband involved with, he was very professional throughout the whole process, he was always available for contact and is very trust worthy. We also won the case!"
Hala
Avvo.com
"Scott and Judy were both a pleasure to work with. They stayed on top of my case and kept me informed as information became available. Very knowledgeable and professional on all levels. I will recommend their law firm to any and all when the opportunity presents it's self."
Jenn
Avvo.com
First Rate in every way possible. I never for one second felt like i was misled or not in complete control of how I wanted to be represented. In my situation I ended up with the best possible outcome, and was able to keep my job. I would recommend LaBar & Adams without hesitation to any person with legal representation needs.
David
Avvo.com